If you think the streetwear phenomenon is something new – or worse, rooted in the West – think again.
Japan is home to many influential fashion brands and personalities that have shaped the streetwear scene – and still do. Of course, when we say "Japanese fashion", the first thing that comes to mind is Comme des Garçons, the avant-garde label created by Rei Kawakubo. But who still needs an introduction to CDG in 2022?
Instead, we look at the debut of all the other fashion designers who are now collaborating with your favorite luxury fashion houses (think Nigo from Kenzo, Chitose Abe from Sacai or streetwear god Hiroshi Fujiwara) and highlight what makes them so heavy, even in the world of streetwear. becomes saturated.
Header photo credit: WTAPS
8 Best Japanese Streetwear Fashion Brands:
After working for Major Force, Hiroshi Fujiwara's hip-hop label, Shinsuke Takizawa founded NEIGHBORHOOD in 1994. Drawing inspiration from American motorcycle culture, London punk subculture as well as military uniforms, Takizawa created workwear-inspired shirts, leather motorcycle jackets, authentic clothing selvedge denim pieces and other clothing pieces with an edge. NEIGHBORHOOD has become one of the most influential brands in the world of Japanese streetwear, alongside A Bathing Ape, Undercover and WTAPS. Today, the brand is also at the center of buzzing collaborations with Vans, Suicoke and Adidas.
Buy on Farfetch

Buy on END

Shop on Mr Porter

A Bathing Ape was born in 1993. It's the brainchild of Tomaki "Nigo" Nagao (who previously ran cult Japanese boutique Nowhere, alongside Jun Takahashi) and graphic designer Shinichiro "Sk8thing" Nakaramura. The brand name, now simply abbreviated as "BAPE", is inspired by a five-hour "Planet of the Apes" marathon. Sk8thing created the iconic Ape Head logo to match and incorporated it into utilitarian camouflage clothing with a sense of humor. BAPE would also be known for its BAPESTA shoes, which nodded to famous sneaker silhouettes from Nike and Adidas. In the 2000s, the brand gained international exposure through deals with Pepsi, as well as Nigo's relationship with Pharrell, which eventually led to the BAPE being worn by Soulja Boy, Kid Cudi and Kanye West. In 2011, BAPE was sold to Hong Kong fashion conglomerate, IT Group, which led to Nigo launching his fashion brand Human Made.
Shop at Selfridges

Buy on Farfetch

Nigo teamed up again with Sk8thing to launch Human Made in 2011. There, the duo created clothing, accessories and casual items that were much more playful and quirky than what they offered at BAPE. Common cartoon motifs included hearts, ducks, tigers, hearts, and dishes from Nigo's restaurant in Tokyo, Curry Up. Human Made was also guided by '50s Americana, resulting in utilitarian workwear and old-school college pieces. Besides Nigo's influence in the fashion world, Human Made has grown steadily thanks to stamps of approval from Pharrell and Kanye West, as well as Human Made's best-selling collaboration with Adidas.
Buy on END

Buy on HBX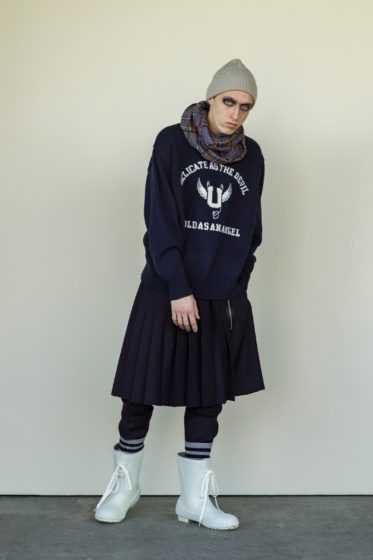 Jun Takahashi first established himself at Nowhere, the legendary Japanese fashion boutique he ran alongside his friend Nigo. There, his punk-influenced designs won over customers, leading him to launch his label Undercover in 1990. With Rei Kawakubo as his supporter, Takahashi would create clothes that challenged binaries. He mixed traditional design with streetwear, or avant-garde with utility – while following the motto "We Make Noise Not Clothes".
Buy on Farfetch

Shop on Mr Porter

Buy on SSENSE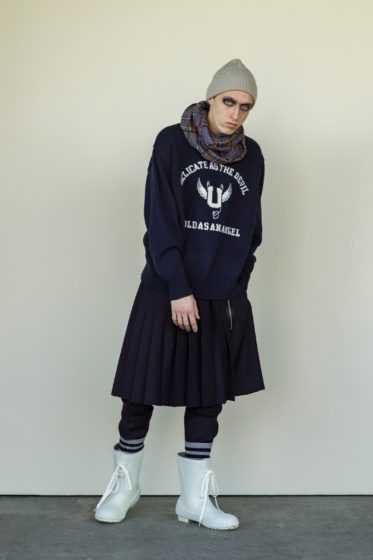 WTAPS (pronounced "double taps") started in 1996, but founder Tetsu Nishiyama had already spent a lot of time in the Harajuku street scene. He previously sold screen-printed shirts through his own brand, 40% Against Rights, and was creative director of Shinsuke Takizawa's NEIGHBORHOOD. At WTAPS, TET established itself with a range of high-quality, military-inspired clothing that reflected its functional approach to design. Some coveted signatures include WTAPS' Jungle Stock shirts, Designer tees, M-65 military jackets, as well as his Kanye West-approved collaborations with Vans.
Buy on END

Shop on Mr Porter

After cutting her teeth in fashion design working for Rei Kawakubo and Junya Watanabe's Comme des Garçons, Chitose Abe struck out on her own and created Sacai in 1999. Abe creates new designs with her "d 'hybridization', i.e. by merging different textures. , techniques or clothing. The resulting designs are experimental in form and yet functional in nature. While Sacai offers men's and women's collections (both presented at Paris Fashion Week), it is best known for its footwear collaborations with Birkenstock, Ugg and Nike (see its cult LDWaffle sneakers).
Buy on Farfetch

Buy on Mytheresa

Shop at Selfridges

7
/8
TAKAHIROMIYASHITALe Soloist
After leaving his avant-garde menswear brand Number (N)ine, Takahiro Miyashita decided to do things his own way with a new fashion brand: TAKAHIROMIYASHITA TheSoloist. Since 2010, the label has produced conceptual clothing that marries Miyashita's interests in music and the American West with his technical prowess and attention to detail.
Buy on Farfetch

Shop on Mr Porter

Buy on SSENSE

No list of Japanese streetwear brands would be complete without mentioning Hiroshi Fujiwara. The multi-hyphenate is revered as the godfather of streetwear, having taken Nigo and Jun Takahashi under his wing, as well as creating influential fashion brands like GOODENOUGH and Uniform Experiment. Through Fragment Design, established in 2003, Fujiwara has continued to prove itself as the arbiter of cool through coveted collaborations with Nike, Moncler, Louis Vuitton and Off-White. He even diversified into the design of luxury watches (see his collaboration with Bulgari) and cars.
Shop on Mr Porter

Buy on Grailed

Buy on GOAT